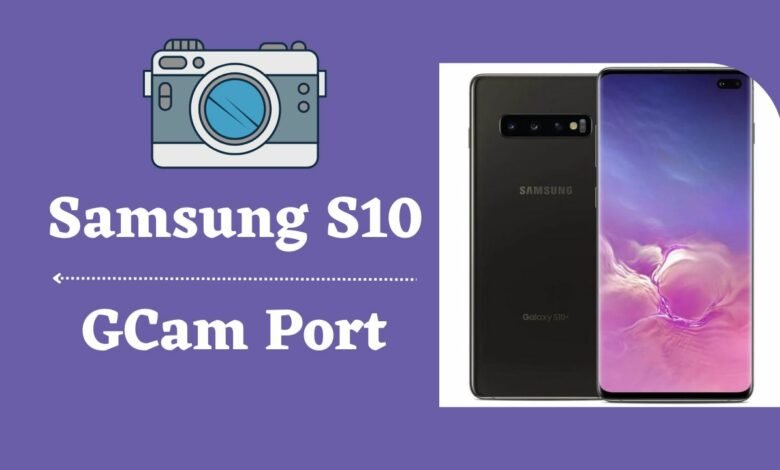 The Samsung Galaxy S10 is a powerful smartphone with an array of impressive features. But for photography enthusiasts, the Google Camera (Gcam) port brings a whole new level of capabilities. In this article, we'll explore the Gcam APK features, delve into the Samsung Galaxy S10 specs, learn how to install Gcam on Samsung Galaxy S10. And provide you with a direct link to download the Samsung Galaxy S10 Gcam configs.
Gcam APK Features
The Gcam (Google Camera) APK brings a range of enhancements. And advanced features to the Samsung Galaxy S10's camera system. Some of the noteworthy features include:
Night Sight: Capture stunning low-light photos without the need for flash, producing bright and detailed images even in near darkness.
Portrait Mode: Create professional-looking portraits with blurred backgrounds, making your subjects stand out.
Astrophotography: Capture breathtaking shots of the night sky and celestial objects with remarkable clarity and detail.
HDR+ Enhanced: Experience improved dynamic range and vibrant colors in your photos, particularly in challenging lighting conditions.
Lens Blur: Achieve DSLR-like bokeh effects, adding artistic depth to your photographs.
PhotoSphere: Capture 360-degree panoramas and immerse yourself in a full-sphere image experience.
Slow Motion: Record captivating slow-motion videos, highlighting every detail in your subject's movements.
Samsung Galaxy S10 Specs
Before we delve into the Gcam port. Let's have a quick look at the Samsung Galaxy S10's impressive specifications:
Display: 6.1-inch Dynamic AMOLED, QHD+ resolution (1440 x 3040 pixels), HDR10+ support.
Processor: Exynos 9820 / Qualcomm Snapdragon 855 (depending on the region).
RAM: 8GB.
Storage: 128GB/512GB, expandable via microSD card.
Rear Cameras: Triple-camera setup – 12MP wide, 12MP telephoto, and 16MP ultra-wide.
Front Camera: 10MP single shooter.
Battery: 3,400 mAh with fast charging and wireless charging support.
Operating System: Android (upgradable to the latest version).
Samsung Galaxy S10 Gcam Port
The Gcam port for the Samsung Galaxy S10 is a modified version of the Google Camera app. Optimized to work with the hardware of the S10. It harnesses the power of Google's computational photography algorithms and brings them to Samsung's flagship device, improving the overall camera performance and image quality.
How Do I Install Gcam on Samsung Galaxy S10
Some people don't know how to install GCam Apk. Follow the below insturction. It will help you to learn how to set up GCam port. Here's a step-by-step guide on installing Gcam on your Samsung Galaxy S10:
Step 1: Enable "Unknown Sources" in Settings > Security.
Step 2: Download the compatible Gcam APK for your Samsung Galaxy S10 model.
Step 3: Locate the downloaded APK file and tap to install it.
Step 4: Once installed, open the Gcam app and start exploring its powerful features.
Samsung Galaxy S10 Configs Download
To further optimize Gcam's performance on your Samsung Galaxy S10. You can download specific configurations (configs) designed for your device. These configs fine-tune the camera settings and help you get the best results out of Gcam. Visit [Gcam Port XML] to download the Samsung Galaxy S10 Gcam configs.
Conclusion:
By installing the Gcam port on your Samsung Galaxy S10. You can unlock a whole new realm of photography possibilities. From low-light captures to stunning astrophotography and immersive panoramas. The Gcam APK features will undoubtedly take your smartphone photography to the next level. So, grab your Samsung Galaxy S10 and start experimenting with Gcam to capture breathtaking moments like never before.
Read More:
Samsung F23 5G Gcam Port | Latest Configs Download
Samsung S21 FE Gcam Port | Latest Configs Download
Download Gcam For Samsung Galaxy S21 Ultra 5G
Download Gcam For Samsung Galaxy S21