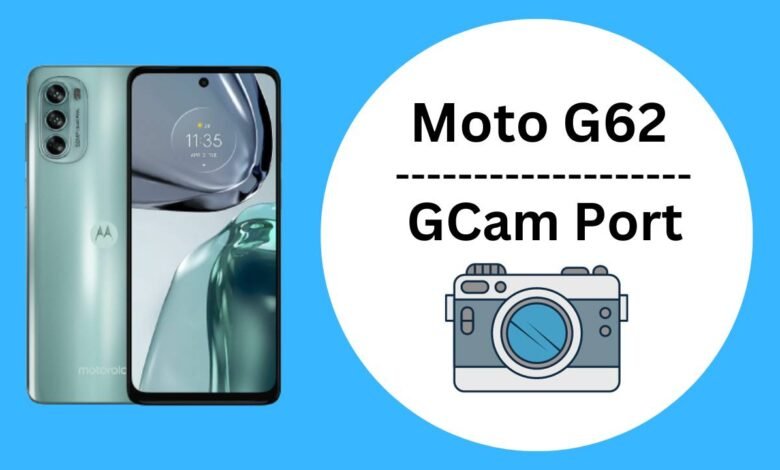 Welcome to our photography blog, where we explore the exciting world of mobile photography. Today, we're diving into the Moto G62 and how you can enhance your photography experience with the GCam (Google Camera) port. Join us as we uncover the GCam port features. Discover the key Moto G62 specs, and provide step-by-step instructions on how to install GCam. Even share insights on GCam config files for optimal performance. We'll wrap things up with a set of FAQs to address your burning questions.
GCam Port Features
Elevating Your Mobile Photography Game with the best GCam features. The GCam APK is renowned for its advanced photography features. Designed to help you capture stunning shots with your Moto G62:
Night Sight: Say goodbye to dark and grainy photos. GCam's Night Sight mode enhances low-light shots, producing clear and well-lit images without the need for a flash.
Astrophotography: Unlock the ability to capture breathtaking shots of the night sky, including stars and celestial objects.
Portrait Mode: Create professional-looking portraits with beautiful background blur and natural-looking skin tones.
HDR+: Capture photos with improved dynamic range, ensuring your pictures look vibrant and detailed even in challenging lighting conditions.
Google Lens Integration: Easily access Google Lens to identify objects, and landmarks, and translate text by simply pointing your camera.
Moto G62 Specs
Motorola Moto G62 5G comes with a 120 Hz refresh rate 6.50-inch touchscreen display. This device is powered by an octa-core Qualcomm Snapdragon 695 processor. It comes with 6GB & 8GB of RAM. The Motorola Moto G62 5G runs Android 12 and is powered by a 5000mAh battery.
It comes with a 50-megapixel (f/1.8) primary camera; an 8-megapixel (f/2.2) camera, and a 2-megapixel (f/2.4) camera. The rear camera setup has autofocus. It has a single front camera setup for selfies, featuring a 16-megapixel sensor with an f/2.2 aperture.
Moto G62 GCam Port
The Moto G62 GCam port is a third-party camera app that seamlessly integrates Google's advanced photography software with your device. By installing it, you'll gain access to a range of features that may not be available in the stock camera app, thus enhancing your photography experience.
How to Install GCam on Moto G62
How Do I Install Gcam on Moto G62? Here we explained GCam installation guidelines. You should read the below instructions. It will help you to learn how to set up the GCam apk.
Download the GCam APK: Begin by finding a reliable source to download the GCam APK compatible with your Moto G62 model.
Enable Unknown Sources:

In your device settings, navigate to "Security" or "Privacy" and enable the option to install apps from unknown sources. This allows you to install the GCam APK.

Install the APK:

Locate the downloaded GCam APK file and install it on your Moto G62.

Configure GCam:

Open the GCam app, explore its settings, and customize them according to your preferences. Experiment with different modes and features to maximize your photography potential.
Moto G62 GCam Config File
To get the best results with GCam on your Moto G62. Consider using configuration files (configs) tailored for your device. Here's how to do it:
Find Compatible Configs: Search for GCam config files designed specifically for the Moto G62. These can often be found on online forums or communities dedicated to GCam.
Download and Apply the Config:

Download the config file and place it in the appropriate folder within the GCam app. This config file optimizes settings for your device's camera sensors.

Restart GCam:

After applying the config file, restart GCam to ensure the changes take effect.
FAQs – Frequently Asked Questions
Common Questions About GCam on Moto G62 5G.
Q1: Is it safe to install GCam on my Moto G62?
A1: Yes, installing GCam is generally safe. However, ensure you download the APK from trusted sources to avoid security risks.
Q2: Will using GCam void my warranty?
A2: Installing GCam is usually a software modification and should not void your device's warranty. Nonetheless, it's advisable to check with Motorola or your retailer to confirm.
Q3: Can I switch back to the stock camera app if I don't like GCam?
A3: Yes, you can easily switch back to the stock camera app at any time.
Q4: Are there specific GCam versions for different Android versions?
A4: Yes, GCam versions can be optimized for specific Android versions and device models. Be sure to find one that's compatible with your Moto G62.
With GCam on your Moto G62 and the right configurations in place. You'll be equipped to unlock your device's full photography potential and capture stunning photos in various conditions. Stay tuned to our blog for more photography tips and tricks!
Read More:
Moto G32 Gcam Port | Best Android Camera
Gcam For Moto G52 | Best Google Camera
Download GCam Port For Moto G Pure