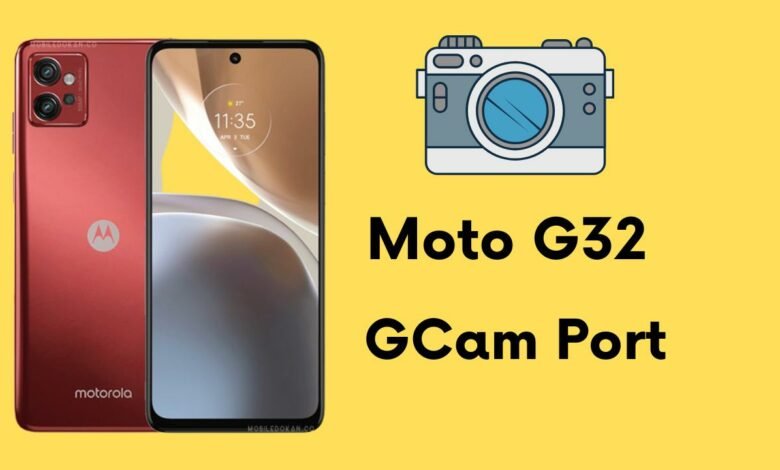 If you are searching for the perfect GCam port version. Then you should collect the suitable GCam apk. We will help you to get the latest version of the GCam port. The Moto G32, known for its impressive performance and affordability, can now take its photography game to the next level with the GCam Port. This modded Google Camera app brings a range of cutting-edge features that can transform your mobile photography experience.
Moto G32 has a 6.5 inches display with a resolution of 1080×2400 pixels. It comes with a 50MP primary camera. 4/6GB RAM features available with Snapdragon 680 4G. 5000 mAh Li-Po battery works with Android 12, planned upgrade to Android 13 OS. Does Moto G32 support GCam Apk? Yeah, Moto G32 users can able to use the GCam port.
GCam Port Features
We found some special GCam port features. It will help you to capture stunning images. Before getting any GCam port apk. You should know what kind of GCam features works here.
Night Sight Brilliance: Say goodbye to dark, grainy photos! The GCam Port's Night Sight feature lets you capture stunning low-light shots with exceptional clarity and vividness.
Astrophotography Magic: Unleash your inner stargazer with the Astrophotography mode. Capture awe-inspiring shots of the night sky, bringing the beauty of stars and galaxies to life.
HDR+ Excellence: With HDR+ Enhanced, your Moto G32 can capture photos with a wider dynamic range, ensuring well-balanced exposures and preserving intricate details even in challenging lighting conditions.
Artful Portraits: Take your portrait photography to a new level. The GCam Port's Portrait Mode with Bokeh effects creates professional-looking portraits with a beautifully blurred background, making your subjects pop.
Super Res Zoom: Get closer to the action without sacrificing image quality. Super Res Zoom technology lets you zoom in on distant subjects while maintaining clarity and sharpness.
Top Shot Brilliance: Never miss the perfect moment again. The GCam Port's Top Shot feature captures a burst of images and automatically selects the best frame, ensuring you get that picture-perfect shot.
AI-Enhanced White Balance and Exposure: Let the GCam Port handle the technicalities for you. Its AI-based algorithms intelligently adjust white balance and exposure levels, resulting in more accurate colors and optimal brightness.
Moto G32 GCam Port
The Moto G32, with its impressive camera hardware, gets a significant boost in imaging capabilities with the GCam Port. Developed by skilled modders, the GCam Port optimizes the Google Camera app to harness the full potential of Moto G32's camera system. This results in enhanced image processing, improved dynamic range, and overall better photo quality.
How Do I Install GCam on Moto G32?
If you don't know how to install GCam apk. Then you should follow the below instructions. Installing GCam on your Moto G32 is a breeze. Follow these simple steps:
Download the GCam APK: Find a reliable source to download the compatible GCam Port APK for Moto G32.
Enable Unknown Sources:

Before installing the APK, enable "Unknown Sources" in your phone's settings to allow installation from third-party sources.

Install the APK:

Once the APK is downloaded, open it and follow the on-screen instructions to install the GCam Port.

Configure Settings (Optional):

The GCam app might come with various configuration settings. You can customize them to suit your preferences, but the app usually works great with default settings as well.

Start Capturing Amazing Photos:

You're all set! Launch the GCam app and start capturing breathtaking photos using its advanced features.
Moto G32 Configs Download
To optimize the GCam experience on your Moto G32. Consider downloading specific configurations, often referred to as "configs." These configs are tailored settings that are fine-tuned for your phone model. A quick search online will lead you to various GCam communities and forums where you can find and download the ideal Moto G32 configs.
Embrace the wonders of the Moto G32 GCam Port and unlock a world of creative possibilities for your mobile photography endeavors! Happy shooting!
Read More:
Gcam For Moto G8 Plus – Best Google Camera
Moto E40 Gcam Port | Latest Android Camera
Gcam For Moto G52 – Best Google Camera
Download GCam for Moto G Pure [ New GCam ]