GCam
Download Honor X9a 5G Gcam Port With XML Configs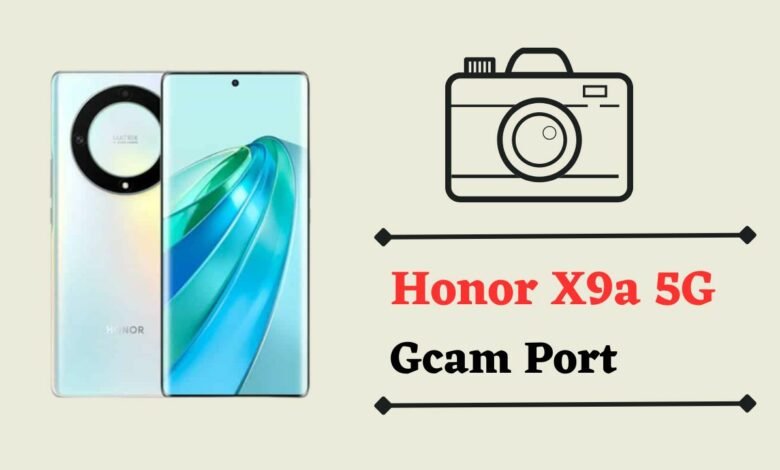 The Honor X9a 5G is already a powerhouse in terms of hardware. But with the GCam APK, you can elevate your photography game to new heights. GCam, short for Google Camera, is renowned for its advanced computational photography capabilities. That can significantly enhance your smartphone photography experience. Here are some of the enticing features the GCam port brings to the Honor X9a 5G:
Night Sight for Stunning Low-Light Photography: Capture breathtaking shots in low-light conditions that were previously unimaginable. GCam's Night Sight mode utilizes advanced algorithms to produce well-lit and noise-free images, ensuring your memories shine even in the darkest moments.
Astrophotography Mode: Turn your Honor X9a 5G into a mini observatory with GCam's Astrophotography mode. Capture the mesmerizing beauty of the night sky, including stars, constellations, and even distant galaxies, with unprecedented clarity and detail.
Portrait Mode Enhancement: Elevate your portrait photography with enhanced background blur and bokeh effects. GCam's portrait mode intelligently detects subjects and applies professional-looking depth-of-field effects, making your issues pop against beautifully blurred backgrounds.
HDR+ Enhancements: GCam's HDR+ mode ensures your photos have a more comprehensive dynamic range. Capturing more details in both highlights and shadows. This feature is especially useful when dealing with challenging lighting scenarios.
Google's Signature Image Processing: Leverage Google's sophisticated image processing algorithms to achieve lifelike colors, improved sharpness, and overall stunning image quality. GCam's processing can make your Honor X9a 5G's camera rival even some dedicated point-and-shoot cameras.
Honor X9a 5G Specs
Honor X9a 5G comes with 6.67 inches display resolution of 1080×2400 pixels. It has a 64MP primary camera with 6/8GB RAM features. Snapdragon 695 5G chipset available with 5100 mAh Li-Po battery. Android 12, Magic UI 6.1 operating system works on Honor X9a 5G. Does Honor X9a 5G support GCam Port? Yes, you can able to use Google Camera.
Honor X9a 5G GCam Port
The Honor X9a 5G GCam port is the key to unlocking the true potential of your smartphone's camera system. By integrating Google's cutting-edge photography algorithms into the device's hardware. The GCam port transforms ordinary shots into extraordinary visual masterpieces.
With features like Night Sight, Astrophotography mode, enhanced portrait capabilities, and Google's signature image processing, the GCam port empowers you to capture moments like never before. Whether you're an amateur photographer or a seasoned pro, the Honor X9a 5G GCam port opens up a world of creative possibilities, allowing you to push the boundaries of smartphone photography.
How Do I Install GCam on Honor X9a 5G: A Step-by-Step Guide
Installing the GCam port on your Honor X9a 5G is a straightforward process that can elevate your photography experience to a new level. Follow these simple steps to bring the magic of GCam to your device:
Download the GCam APK: Search for a compatible GCam APK for your Honor X9a 5G model. Look for versions specifically tailored to your device's hardware and software configuration.
Enable Unknown Sources: Before installing the APK, ensure your device allows installation from unknown sources. You can find this option in the Security settings of your device.
Install the GCam APK: Locate the downloaded GCam APK file and tap on it to initiate the installation process. Follow the on-screen instructions to complete the installation.
Configure GCam Settings: Once installed, open the GCam app and navigate to the settings menu. Adjust various settings according to your preferences, such as enabling HDR+ mode, Night Sight, or Astrophotography mode.
Start Capturing: With GCam installed and configured. You can capture stunning photos. Experiment with different modes and settings to unleash your creativity and capture moments in ways you never thought possible.
Remember, the GCam port may have various versions. So don't hesitate to explore different options and find the one that works best for your Honor X9a 5G model. With GCam at your fingertips, you'll be amazed at the incredible photographic potential of your smartphone.
Read More: