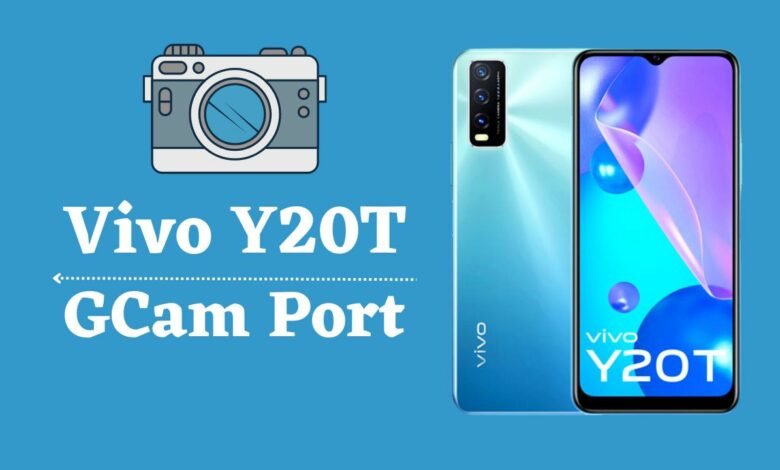 The Vivo Y20t is already a fantastic smartphone with impressive specs. But for photography enthusiasts looking to take their smartphone photography to the next level. The GCam Port is a game-changer. This unique modification allows you to harness the full potential of the Vivo Y20t's camera hardware.
Enabling you to capture stunning photos with enhanced features and improved image processing. In this article, we'll delve into the GCam Port features, Vivo Y20t specs, and how to install GCam APK on Android. And where to download Vivo Y20t configs for optimal performance.
Vivo Y20t 6.51-inch IPS LCD, 720 x 1600 pixels resolution display. MediaTek Helio P35 (Octa-core) processor available with 4GB RAM. Storage: 64GB, expandable up to 256GB via microSD card. Rear Cameras: 13MP (Primary) + 2MP (Macro) + 2MP (Depth) setup with 8MP front camera. 5000 mAh battery, 18W fast charging works with Android 11 OS.
GCam Port Features
The Gcam APk feature is available for the best photography. You just need to which features are more important. Here we share some GCam apk features details.
Astounding Night Sight: The GCam Port significantly improves low-light photography by employing advanced algorithms to capture brighter and clearer images in dimly lit conditions. Say goodbye to grainy and blurry night shots!
HDR+ Enhancements: High Dynamic Range (HDR+) in GCam allows you to capture more details in both shadows and highlights, resulting in well-balanced and natural-looking photos, even in challenging lighting situations.
Astrophotography Mode: Witness the wonders of the night sky with the GCam Port's Astrophotography mode. Capture breathtaking shots of stars, galaxies, and celestial events with ease.
Portrait Mode Refinement: Achieve professional-looking portraits with beautiful bokeh effects and precise subject separation, thanks to the enhanced Portrait Mode of the GCam Port.
Improved Image Processing: The GCam Port optimizes image processing, delivering higher levels of sharpness, color accuracy, and reduced noise, producing photos that are true to life.
Vivo Y20t GCam Port
The GCam Port is a modified version of the Google Camera app. Specifically optimized to extract the best performance from the Vivo Y20t's camera hardware. By using this custom camera app. You can achieve stunning image quality and unlock features not available in the stock camera app.
How to Install GCam APK on Android
Some people don't know how to install GCam APk. Here we share some easy instructions. You just need to read the below guidelines & complete every steps.
Enable Unknown Sources: Before installing the GCam APK. Enable "Unknown Sources" in your phone's settings to allow the installation of apps from sources other than the Play Store.
Download GCam APK:

Download the GCam APK file from a trusted source. Ensure that it is compatible with your Vivo Y20t's Android version.

Install the APK:

Once the download is complete. Open the APK file, and follow the on-screen instructions to install the GCam app on your device.

Configure Settings (If Needed):

Depending on the GCam version. Some additional configurations may be necessary to optimize the app for your Vivo Y20t. This may include importing specific config files for your device.

Start Capturing:

After installation and configuration. Launch the GCam app and start capturing breathtaking photos with your Vivo Y20t's improved camera capabilities.
Vivo Y20t Configs Download
To further enhance the GCam experience on your Vivo Y20t. You can download specific configuration files tailored to your device. These config files fine-tune the settings. Ensuring optimal performance and compatibility.
Note: Make sure to download config files from reputable sources to avoid any potential issues or incompatibilities.
Conclusion:
With the GCam Port for Vivo Y20t. You can elevate your photography game to new heights. The enhanced features and image processing capabilities will empower you to capture stunning photos in various lighting conditions and creative scenarios. So, unleash the full potential of your Vivo Y20t and embark on a photography journey like never before!
Read More:
Vivo T2x 5G Gcam Port | Latest Configs Download
Vivo Y75 5G Gcam Port | Latest Config Available
Best Vivo Y93 Gcam Port | Latest Config Download
Vivo Y73 Gcam Port Download With Latest Config