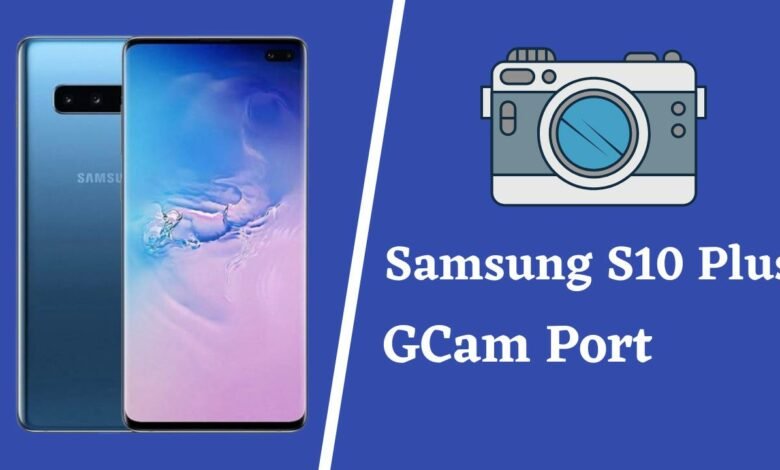 Are you looking for the perfect GCam apk version? Here we bring the suitable camera apk for Samsung S10 Plus. It will give you the best photography experience. Samsung S10 Plus GCam port has various types of versions. We guide people to learn how to set up GCam apk. Also, you should know how to use it.
Samsung S10 Plus comes with 6.4 inches display. It has a 16MP primary camera with 8/12GB RAM features. Exynos 9820 processor is available with a 4100 mAh Li-Ion battery. Android 9.0 (Pie), upgradable to Android 12, One UI 4.1 operating system works on Samsung S10 Plus. For more details visit Samsung's official website.
GCam APK Features
GCam APK, also known as Google Camera, is a popular camera application developed by Google. It offers several notable features that enhance the photography capabilities of the Samsung S10 Plus. Some prominent features of GCam APK include:
Night Sight: Capture stunning low-light photos with enhanced clarity and reduced noise, thanks to the powerful Night Sight mode.
HDR+ Enhanced: This feature optimizes the dynamic range, resulting in well-balanced and detailed images, especially in challenging lighting conditions.
Portrait Mode: With GCam APK, you can take professional-looking portrait shots, creating a bokeh effect that blurs the background while keeping the subject in focus.
Astrophotography: Witness the magic of capturing breathtaking shots of the night sky, unveiling the beauty of celestial bodies with GCam's astrophotography mode.
Super Res Zoom: Take advantage of improved digital zooming capabilities, allowing you to capture more details even when zoomed in.
Samsung S10 Plus GCam Port
The Gcam port for Samsung S10 is available here. To unlock the true potential of the Samsung S10 Plus camera. You can install a GCam port on your device. The GCam port is a modified version of the Google Camera app. Specifically tailored to work with the S10 Plus hardware and software.
How Do I Install GCam on Samsung S10 Plus?
If you are a new user of GCam port apk. Then you should learn how to set up GCam port apk. Here we share the GCam apk installation guidelines. Follow these steps to install GCam on your Samsung S10 Plus:
Step 1: Download the GCam APK file compatible with the Samsung S10 Plus from a trusted source.
Step 2: Enable the "Unknown Sources" option in your device's settings to allow installation from external sources.
Step 3: Locate the downloaded GCam APK file and tap on it to begin the installation process.
Step 4: Follow the on-screen instructions to complete the installation.
Step 5: Once installed, launch the GCam app and explore its features to capture stunning photos on your Samsung S10 Plus.
Samsung S10 Plus Config File Download
To optimize the GCam experience on your Samsung S10 Plus. You can download the config file specifically designed for your device. The config file contains pre-configured settings that enhance the camera's performance for optimal results. Visit [insert download link] to download the Samsung S10 Plus config file and follow the instructions to apply it within the GCam app.
Conclusion:
Don't forget to share the GCam apk with Samsung S10 Plus users. Getting more updates about GCam port apk. Stay connected with us, we will let you know for new updates. Thanks for visiting our website.
Read More:
Samsung S10 Lite Gcam Port | Latest Camera APk
Latest Samsung A32 Gcam Port Apk With Popular Configs
Samsung A71 GCam Port | Best Camera Apk
Download Gcam For Samsung Galaxy S21 Smartphone