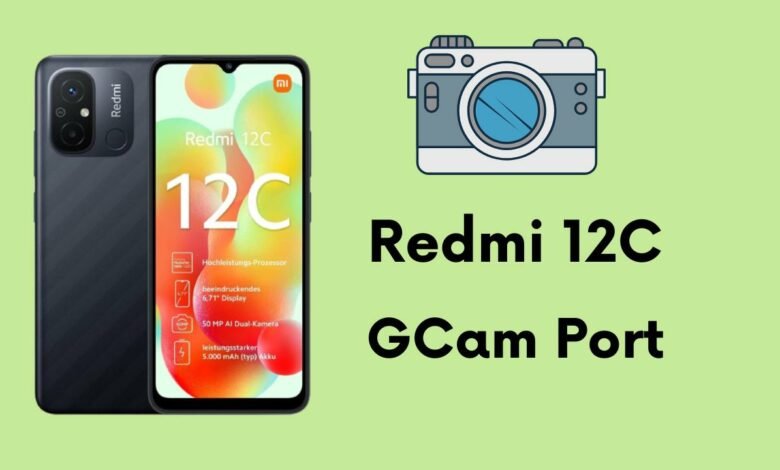 Most Android users searching for GCam ports. Here we bring the suitable GCam apk for best photography. Suppose you want to make your picture colorful. Then it would help if you learned how to use GCam apk. We guide every GCam user to know how to install the GCam apk. Stay updated with us for the new GCam apk version.
Redmi 12C comes with 6.71 inches display resolution of 720×1650 pixels. On the other hand, it has a 50MP camera with 3-6GB RAM. Helio G85 processor works with a 5000 mAh Li-Po battery. Android 12, and MIUI 13 operating systems are better for smooth performance. Does Redmi 12C support GCam apk? Yes, here we bring the supportive GCam port.
GCam APK Features
The Redmi 12C is already equipped with a capable camera. But with the GCam APK, you can take your photography game to the next level. GCam, developed by Google for its Pixel devices, offers a range of powerful features that enhance image quality and creativity. When installed on the Redmi 12C, the GCam APK provides the following key features:
Astrophotography Mode: Capture stunning shots of the night sky with Astrophotography mode. GCam's extended exposure capabilities allow you to photograph the stars and celestial events with impressive clarity.
HDR+ with Dual Exposure Controls: GCam's HDR+ feature brings out vivid colors and details in the image's bright and dark areas. The dual exposure controls enable you to fine-tune the brightness and shadows for the perfect shot.
Night Sight: Say goodbye to grainy low-light photos. GCam's Night Sight mode improves the clarity and brightness of images taken in dimly lit environments, producing impressive results even in challenging lighting conditions.
Portrait Mode with Bokeh Effects: GCam's advanced algorithms create stunning portrait shots with natural-looking bokeh, highlighting the subject and beautifully blurring the background.
Super Res Zoom: Zoom in without losing image quality. GCam's Super Res Zoom uses advanced computational photography techniques to maintain sharpness and clarity while zooming.
Redmi 12C GCam Port
We found some important camera apk versions. It will give you a better photography experience. Here we already published LMC, Nikita, Trcam, AGC, BGS & more camera apk. So, you can get a suitable GCam port for Redmi 12C. Get one or more camera apk for unique photography.
How to Setup GCam APK on Redmi 12C
Setting up the GCam APK on your Redmi 12C is a simple process. Follow these steps to get started:
Find a Compatible GCam APK: Look for a GCam APK that is compatible with the Redmi 12C. Check reputable forums and websites for the latest versions and user feedback.
Enable Unknown Sources: Before installing the GCam APK, go to your phone's settings, navigate to "Security," and enable "Unknown Sources" to allow installations from third-party sources.
Install the GCam APK: Once you've downloaded the GCam APK, locate the file in your device's file manager and install it.
Adjust Settings (Optional): Open the GCam app and explore its settings. While the default settings work well, you can fine-tune them to suit your preferences and shooting style.
Start Capturing: With GCam successfully installed on your Redmi 12C, you're now ready to capture stunning photos with its enhanced features.
Redmi 12C Configs Download
To optimize the GCam performance on your Redmi 12C. Consider using configuration files (configs). These files are customized settings that fine-tune GCam for specific devices. Here's how to download and use GCam configs:
Find Reliable Configs: Look for reputable sources that offer GCam configuration files compatible with the Redmi 12C.
Install the Configs: Once you have the right config file, copy it to the "Configs" or "Configs7" folder within the GCam directory on your phone.
Load Configs in GCam: Open the GCam app, double-tap on the space beside the shutter button, and select the downloaded config file to load the settings.
Restart GCam: After loading the config, restart the GCam app to apply the changes.
By following these steps. You can make the most of the GCam APK on your Redmi 12C and elevate your photography experience to new heights! Capture breathtaking moments with enhanced image quality and creative features, all thanks to the powerful combination of the Redmi 12C and GCam.
Read More:
Redmi 9 Prime Gcam Port | Latest XML Config Download
Redmi Note 11T 5G Gcam Port | Download Latest XML Config
Gcam For Xiaomi Redmi A1 – Best Google Camera
Redmi Note 6 Pro Gcam Port Download With Best Config