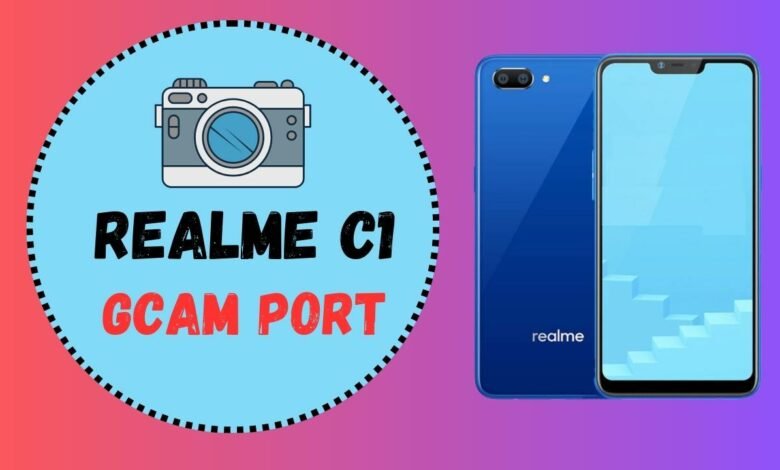 GCam is a popular camera app developed by Google. That offers advanced photography features such as Night Sight and Portrait Mode. While the app is designed for Google's own Pixel line of smartphones. Developers have been able to port the app to work on other Android devices as well, including the Realme C1.
This device has a 6.2-inch HD+ IPS LCD display. It comes with Qualcomm Snapdragon 450 Octa-core 1.8 GHz. On the other hand, RAM: 2GB/3GB with storage16GB/32GB, expandable up to 256GB via microSD. Rear Camera: Dual Camera 13 MP (f/2.2) + 2 MP (f/2.4) with Front Camera: 5 MP (f/2.2). Battery: 4230 mAh non-removable battery. Realme C1 has Android 8.1 Oreo with ColorOS 5.1 OS.
Realme C1 GCam Features
The Realme C1 is a budget smartphone that offers a decent camera setup. However, by installing the GCam port on your Realme C1. You can significantly enhance your photography experience. Here are some of the features you can expect from the GCam port:
Night Sight: This feature allows you to take high-quality low-light photos with minimal noise and improved clarity.
Portrait Mode: This mode uses advanced algorithms to blur the background and bring the subject into focus, giving your photos a professional look.
HDR+: This feature enhances the dynamic range of your photos, resulting in brighter highlights and deeper shadows.
Google Lens: This feature uses AI to recognize objects and provide relevant information about them.
Realme C1 GCam Port
There are lots of GCam apk versions already available. We try to find out the best Google Camera apk for Realme C1. So, you should download one or more camera apk. It will help you to capture different types of pictures.
How to Install GCam Port on Realme C1
If you wanna get the best performance from GCam apk. You have to know how to setup it up. You just need to read the below guidelines. After completing the below instruction. You can easily install the Gcam apk. Here's what you need to do:
Step 1: Get the GCam APK file for your Realme C1.
Step 2: Enable "Unknown sources" in the security settings of your phone to allow the installation of third-party apps.
Step 3: Install the GCam APK file on your Realme C1.
Step 4: Open the GCam app and start using its advanced features.
Realme C1 GCam XML Config: What Is It and How to Use It
GCam XML config files are used to optimize the GCam port settings for specific Android devices. By using the right XML config file for your Realme C1. You can achieve the best possible performance from the GCam app.
Here's how to use the XML config file for your Realme C1:
Step 1: Download the XML config file for your Realme C1.
Step 2: Open the GCam app on your Realme C1.
Step 3: Go to Settings > Advanced > Restore.
Step 4: Select the XML config file you downloaded and click on "Restore."
Step 5: Restart the GCam app.
With the right XML config file, you can take your photography game to the next level on your Realme C1. So why not give it a try? For any kind of question comment below. Stay connected with us for more GCam port apk.
Read More:
Realme C15 Google Camera Download
Download GCam for Realme Narzo 50A – Google Camera
Google Camera For Realme C11 [ Download Gcam Apk ]