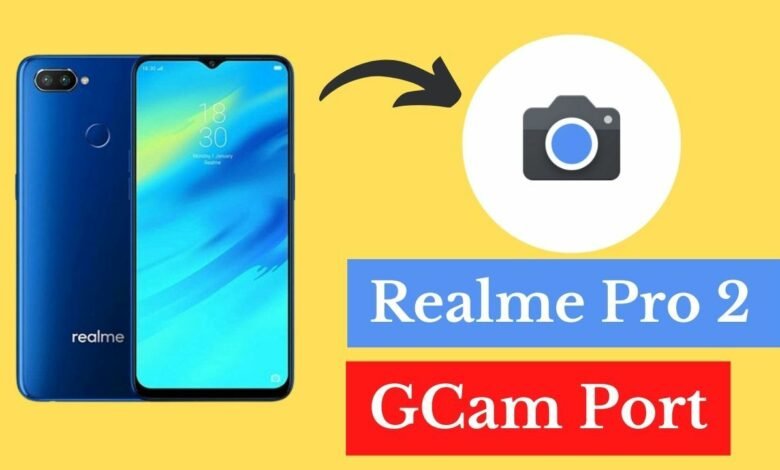 Google Camera apk is very popular near Android users. Here we share the Realme 2 Pro GCam port apk. We also help you to download the best XML file for GCam apk. Every Android device has a primary camera. But, people want to use GCam apk. This apk feature makes every picture superb. So, you are also available to use GCam apk.
This device has 6.3 inches display with a 16 MP primary camera. It will help you to capture a beautiful picture. Realme 2 Pro offer two types of RAM feature such as 4GB/8GB. This device is set up with the Android 8.1 operating system. It can be up to Android 10 OS. So, you should use Android 9 & Android 10 eligible Gcam apk.
Realme 2 Pro GCam Feature
Does Realme 2 Pro support Gcam? Yes, Realme 2 Pro is eligible for GCam apk. Cause this device's chipset name is Qualcomm SDM660 Snapdragon 660. Here we share the Realme 2 Pro Camera apk feature details. Before downloading the Gcam apk, you should look at the camera features.
HDR+ (enhanced HDR)
Portrait Mode with better edge detection
Night Sight with better low-light photography
Night Sight on Portrait mode (8.2.204 and later)
Astrophotography feature (version 7.0.009 and later)
Video stabilization modes (version 8.1.101 and later)
Object portrait mode (lens blur)
Integrated Google photos and Google lens
Frequent faces
Supports up to a 60X zoom (only on the Google Camera port)
4k 60 FPS video recording
RAW image capture
GCam For Realme 2 Pro
There are lots of Camera apk available for Android. Nikita Gcam, LMC, Trcam, AGC, MGC apk has various version. We already uploaded every version download link. Here we will suggest you download a suitable Gcam apk for Realme 2 Pro.
Realme 2 Pro Gcam Port
For the best picture, you need to choose the best GCam apk. Here we share the GCam apk drive links. You have to download one or more camera apk. Also, you have to learn how to install the Gcam apk. In the below section, we share the GCam apk XML files.
Google Camera Apk For Realme 2 Pro
How Do I Install GCam on Realme 2 Pro
The GCam apk installation process is very easy. Here we share some easy steps. You just need to read the instruction & complete every step carefully. After that, you can easily set up GCam apk on Realme 2 Pro.
First, download any compatible GCam mod APK for Android 9 devices from the upper download link.
To install apps from a third-party app other than Play Store you need to enable app installs from Unknown Sources on your Android device.
For Android 9 devices or later versions, enable Install Unknown Apps from the app from which you will install the APK file.
Example: If you have downloaded the GCam apk on Google chrome. Or the firefox browser on your phone. Next, you have downloaded and copied the apk file to the file browser and you want to install it from there.
Go to Settings > Apps & notifications > Open the app (Chrome, Firefox or file manager app, etc) > Install unknown apps and enable Allow from this source.
Realme 2 Pro Gcam Config
We hope that you already download a camera apk for Realme 2 Pro device. Here we bring the XML file for Realme 2 Pro Gcam Port. You should use one or more XML files. Because all kinds of config don't provide better pictures.
To know how to set up GCam XML…[ Visit Here ]
If you have any questions about Realme 2 Pro Gcam Port. Then share your problem with us. We will help you very soon. Don't forget to share the GCam apk with everyone.
Read More:
Realme 3 Gcam Port | Latest Config Download
Realme C35 Google Camera Download – Android 11 Gcam Apk
Realme C12 GCam Port Download With XML Config