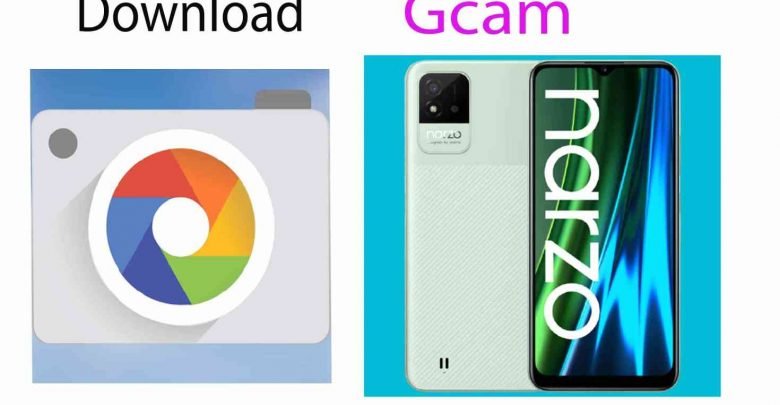 Realme has become a well-known brand in recent times. They are releasing new smartphones to the market regularly. Narzo 50i is one of these phones.
If you are a user of nazro 50i and are looking for GCam, then this article is for you. Gcam is the perfect app to capture great photos with your narzo 50i.
We will try to provide some working Gcam links for people like you. You can use these links to download google camera for realme narzo 50i and click photos like a pro.
Realme Narzo 50i Specifications
Realme Narzo 50i was launched on 24th September 2021. It runs on realme UI, based on the latest Android 11, and is powered by a mighty 5000mAh battery backup.
The phone has 2GB of RAM and 32GB of inbuilt storage which can be expanded via microSD card (up to 256GB) to store your photos and other media files. It also has a 6.50-inch touchscreen display with a resolution of 720×1600 pixels.
The phone features an 8-megapixel rear camera with an f/2.0 aperture. It has a 5 MP front camera with an f/2.2 aperture to capture some great selfies. It also features fingerprint sensor to secure your device.
Realme Narzo 50i GCam Features
HDR+: High Dynamic Range (shortly known as HDR) uses computational photography techniques to achieve a higher dynamic range. Unlike older versions of HDR, HDR+ also uses this technics to capture great photos.
Slow Motion: Slow motion video can be captured in Google Camera at either 120 or, on supported devices, 240 frames per second
Motion Photos: Motion photos are another great feature of GCam. When this feature is enabled, a short, silent, video clip of relatively low resolution is paired with the original one.
Night Sight: Night Sight is based on a similar principle used in astrophotography to exposure stacking.
Google Lens: This feature can be used to identify products, copy text it sees, scan barcodes and QR codes, search similar ones, identify animals and plants, and much more.
Video Stabilization: Video stabilization is a technique that combines optical image stabilization to produce significantly smooth and stable videos.
Download Google Camera For Realme Narzo 50i
Google camera is the stock camera app which ships with Google's Pixel device. The camera provides some latest technology to improve picture quality, especially on low and mid-end phones.
Realme Narzo 50i GCam Port
Click any of the following links for realme narzo 50i Gcam download.
PXv8.1_GCam-v1.2 for Realme Narzo 50i by Urnyx
Older versions of Gcam for Realme Narzo 50i
These are some working download links for older version of GCam. If the latest version doesn't work for you, you can try the older versions.
Realme Narzo 50i Gcam 2.5 Version
Realme Narzo 50i Gcam 2.4 Version
Realme Narzo 50i Gcam 2.2 Version
No Config files are available at this moment for Realme Narzo 50i
How to Install Google Camera on Realme Narzo 50i
If you don't know the installation process, then this part is for you. Follow the below steps to get the google camera for your device.
At first, you will have to download Google Camera on your phone. To do this, click on the above link to go to Google Drive.
After clicking on the link, press the download option and click download anyway.
After successfully downloading the Google Camera, install it and use it as you want.
Final Words
That's all we have about the realme narzo 50i gcam. Hope you have found this article helpful. If you have any queries, feel free to ask in the comment section below. Thank you for taking some time to read this article.
Related Post
Download Gcam For Realme 6 [ New Version ]
Realme Narzo 30 5G Gcam Download
Gcam for Realme narzo 20 Mobile