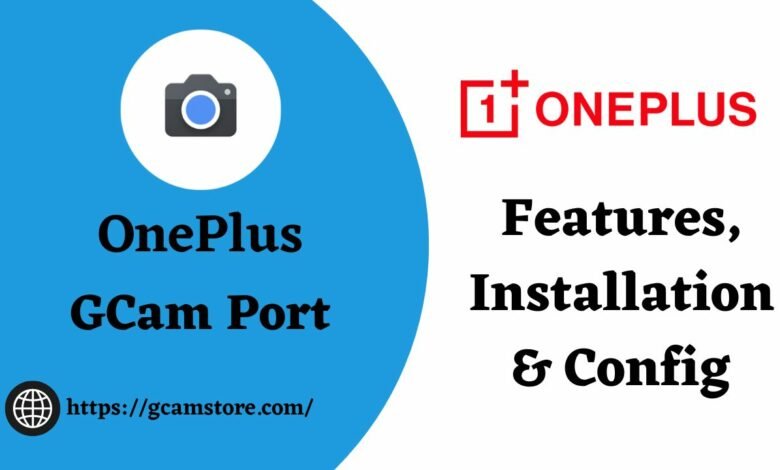 If you are a user of Oneplus device. Then you should use the latest GCam port apk. Google Camera apk works very well on Android devices. Here we bring the Oneplus brand all device Google Camera apk links. So, if you love to make your picture different from others. Then you must know how to use the Gcam port.
Google Camera apk has unique features. What is very important for best photography., We only suggest the best Gcam apk with XML configs. Here we share how to install GCam, GCam features & Gcam XML config. Get your needed GCam port apk version & enjoy the photography moments.
OnePlus GCam Features
The OnePlus GCam Port is a camera app that has been optimized for OnePlus devices. It offers several features that are not available in the default camera app. Some of the most notable features include:
Night Sight: This feature allows you to take high-quality photos in low-light conditions. It uses advanced algorithms to capture more light and reduce noise, resulting in clearer and brighter photos.
Portrait Mode: This feature adds a blurred background effect to your photos, making the subject stand out more. You can adjust the intensity of the blur to your liking.
HDR+ Mode: This mode captures multiple photos at different exposures and combines them to create a single, high-quality image. This results in better detail and color accuracy.
Slow Motion: This feature allows you to capture videos at a slow speed, making for a more cinematic effect.
OnePlus GCam Port
The OnePlus GCam Port is a modified version of the Google Camera app that has been optimized for OnePlus devices. This port is developed by a community of developers who have been working hard to make the GCam app work seamlessly on OnePlus devices. The port is available for several OnePlus devices, including:
OnePlus One GCam Port
OnePlus 2 GCam Port
OnePlus X Gcam Port
OnePlus 3 GCam Port
OnePlus 3T Gcam Port
OnePlus 5 GCam port
OnePlus 5T GCam Port
OnePlus 6 GCam Port
OnePlus 7 Pro Gcam Port
OnePlus 7T Pro GCam Port
OnePlus 8 Pro Gcam Port
OnePlus Nord Gcam Port
OnePlus Nord CE 5G
OnePlus 9 Pro Gcam Port
OnePlus 10 Gcam Port
How to Install GCam on OnePlus
The installation process for the GCam app on OnePlus devices is straightforward. Here are the steps to follow:
Step 1: Download the GCam APK file from a reliable source.
Step 2: Go to your OnePlus device's settings and enable the "Install from unknown sources" option.
Step 3: Install the GCam APK file.
Step 4: Once the installation is complete, open the GCam app and grant all the necessary permissions.
How to Setup GCam Config
The GCam app comes with several configuration options that can be tweaked to improve the overall image quality. Here are the steps to follow:
Step 1: Open the GCam app and tap on the settings icon.
Step 2: Scroll down and select "Advanced."
Step 3: Scroll down and select "Saturation."
Step 4: Adjust the saturation level to your liking.
Step 5: Scroll down and select "Sharpness."
Step 6: Adjust the sharpness level to your liking.
Step 7: Scroll down and select "Exposure."
Step 8: Adjust the exposure level to your liking.
Step 9: Once you've made all the necessary adjustments, exit the settings menu.
Conclusion:
The OnePlus GCam Port is an excellent alternative to the default camera app. It offers several advanced features and configurations that allow you to capture high-quality photos and videos. If you're looking to take your OnePlus device's camera to the next level, then the GCam Port is definitely worth a try.