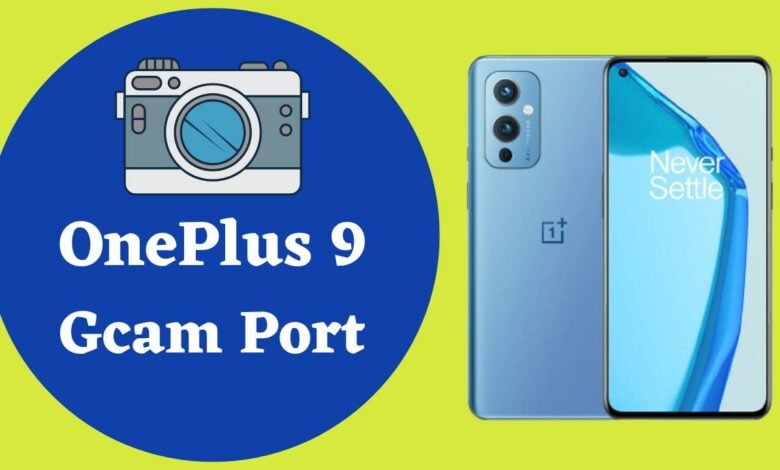 The Google Camera (GCam) app is known for its advanced image processing capabilities. Which can significantly enhance the quality of photos taken with a smartphone. With the GCam port for the OnePlus 9. Users can expect to get better image quality and more features than the stock camera app.
The OnePlus 9 is a flagship smartphone that is designed to cater to the needs of photography enthusiasts. It comes with a powerful camera setup that includes a 48-megapixel primary camera. A 50-megapixel ultra-wide camera, and a 2-megapixel monochrome camera. It also has a 16-megapixel front-facing camera for selfies and video calls.
The device is powered by a Qualcomm Snapdragon 888 processor. This has 8GB or 12GB of RAM, depending on the variant. It also has a 6.55-inch AMOLED display with a 120Hz refresh rate and a resolution of 1080 x 2400 pixels. Additionally, it has a 4500mAh battery that supports fast charging.
GCam APk Features
There are lots of GCam apk features available for Gcam users. Some of the key features of the GCam APK include:
Night Sight: This feature allows users to take bright and clear photos even in low-light conditions. It works by combining multiple shots to reduce noise and increase detail.
Astrophotography Mode: This mode allows users to take stunning photos of the night sky by capturing long exposures of the stars.
HDR+: This feature enhances the dynamic range of photos by capturing multiple shots at different exposure levels and combining them to create a more balanced exposure.
Portrait Mode: This mode creates a blurred background effect, also known as bokeh, which makes the subject stand out.
OnePlus 9 Gcam Port
The OnePlus 9 Gcam port is a modified version of the Google Camera app. It is designed to work on the OnePlus 9. This camera offers many advanced features that are not available in the stock camera app, including night sight, astrophotography mode, and portrait mode.
To install the GCam port on your OnePlus 9. You need to download the APK file from a trusted source and install it on your device. You may also need to enable the "Unknown Sources" option in your phone's settings to allow the installation of apps from third-party sources.
How Do I Install GCam on OnePlus 9: A Step-by-Step Guide
If you're interested in installing the GCam port on your OnePlus 9. Here's a step-by-step guide to help you:
Download the GCam APK file from a trusted source.
Enable the "Unknown Sources" option in your phone's settings.
Install the APK file by opening it in your file manager app.
Open the GCam app and configure it according to your preferences.
OnePlus 9 Config File Download: Optimizing Your GCam Experience
The OnePlus 9 GCam port comes with a default configuration that may not be optimized for your specific device. To get the best results, you can download a configuration file. That has been optimized for your device. This file contains settings that have been tested and found to work well with your OnePlus 9.
To download a config file for your OnePlus 9. You can visit the XDA Developers forum or other online communities that specialize in GCam ports. You can also experiment with different settings to find what works best for you.
Read More:
OnePlus Nord CE 2 Lite 5G Gcam Port Download With Configs
OnePlus 10R Gcam Port Apk Download With Configuration
Top OnePlus 10 Pro GCam Port | Latest Config Download
Best OnePlus Nord CE 2 Gcam Port Download With XML File